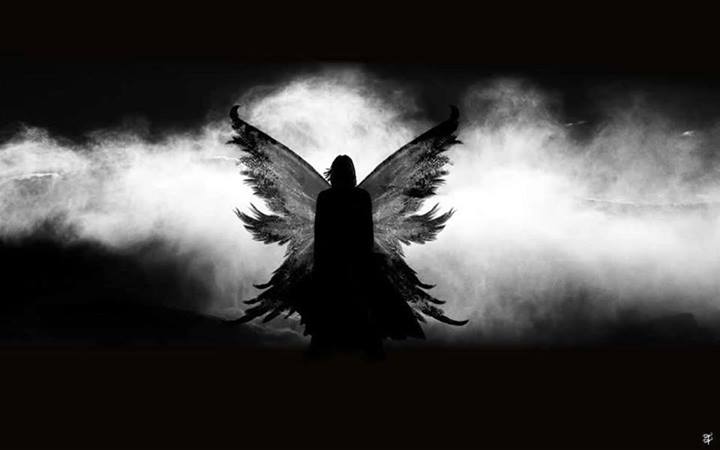 Prologue
The floorboards creaked under my feet as I crept down the dark, musty smelling hallway. Eden's hand was clasped in mine as we inched toward the infamous dorm room in the large abandoned building in the center of campus. The street lights outside barely lit our way, and I squinted into the darkness, stifling a sneeze that tickled my nose due to the dust kicking up around our feet.
My heart beat sped up the closer we came to our destination.
I skidded to a halt and Eden crashed into me from behind. In a low voice I murmured, "Did you hear that scurrying sound?"
"Probably just mice or rats, don't you think, Liv?" Eden whispered close to my ear.
A loud clamor shattered the silence when my toe kicked some sort of metal bowl that tumbled several feet ahead of us and came to a stop.
Eden's hand left mine as she brought it toward her mouth to muffle a scream.
My heart pounded in my chest. I stopped , trying to breath steadily to prevent hyperventilating. After what seemed like a minute, I proceeded through the eerie corridor, swatting at a cobweb that had just enveloped my face.
"Here it is!"
My eyes rested upon the tarnished figures at eye level on the door to my left. They read, 'B3.' This was it!
Eden's hand moved to my shoulder, giving it a squeeze.
My hand trembled as I reached for the Victorian brass doorknob. What was on the other side may cause me to regret I ever ventured into the so-called 'haunted dorm room.' But somehow I needed to prove to myself and to others that it was all just a story. A tale made up by some over zealous tour guide to beguile new students visiting campus.
I turned the knob slowly, and it gave way. I half -hoped it would be locked and I could return to the sanctuary of my own dorm room.
The heavy oak door creaked on its hinges, as it swung open. Tattered curtains billowed out from the windows, yet I could feel no breeze and the windows were securely shut.
"Nothing here, lets go," Eden said as she tugged at my elbow.
At that moment I sensed movement out of the corner of my eye to my left and my gaze snapped in that direction. Although I could not immediately identify the source of the movement, my eyes came to rest on the wall where I'd sensed the fleeting object. Large red numbers spelled out '666' in red paint. A red handprint was to the right of the numbers, leaving a red streak that trailed down the wall to the dusty floor beneath it. I gasped.
Just as I was about to bolt out the door and back into the hallway, the sound of muffled crying filled the room. Ever so slowly, an apparition of a young girl with long, straight brunette hair and a floor length white nightgown appeared in a sitting position upon the windowsill in front of me.
Eden's hand slipped into mine again and grasped hard. Both of our palms were clammy and sweaty. I knew from past exploits that Eden always saw into the "other realm" like I did.
I locked eyes with the girl. Her sobbing ceased as she reached for the window jam, sliding it upwards. A gust of icy wind rushed into the room. She swung her legs around until she was looking out and down from her perch.
I lunged forward, and as I reached for her, my hand went right through her. I felt I was watching a movie in slow motion as she hurled herself toward the pavement seven stories below.
I rushed to the window searching for any sign of her body, but it was gone.
I stepped back.
"So its true," I said in a breathy voice.
"Maybe." Eden responded.
Slam! The window shot closed.